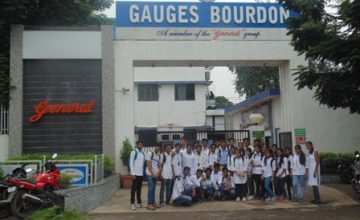 Instrumentation Department
Instrumentation Department – Industrial Visit
With an aim to go beyond academics, industrial visit provides students a practical perspective of the work place. It provides an opportunity to learn practically through interaction, working methods and employment practices. … Industrial visit helps to combine theoretical knowledge with practical knowledge.
Bourdan Gauges
Industrial Visit to Bourdan Gauges manufacturing Unit was arranged for second year Instrumentation students. Students got a chance to see Instruments made right before them. All steps involved in manufacturing process of various measuring Instruments was shown to them.
Dahanu Power Plant Visit
Industrial Visit was organized for BEIS at Dahanu Power Plant for subject Power Plant Instrumentation.
Gujrat Fertilizer Visit
Industrial Visit was organized for BEIS students at Gujarat Fertilizer
AUTOMATION EXPO 2017
Visit to Automation Expo 2017 was arranged for Third Year & Final Year classes along with faculty members.
The Automation™ exhibition was rolled-out on a biennial frequency beginning in the year 2002, but since 2011, this has become an annual event. Today, it's an ideal platform for Indian and global automation industry to converge and showcase the cutting-edge technologies, advancements, systems, and services.
Students got to see latest technologies, new advancements and emerging trends in Instrumentation, Measurement and Control.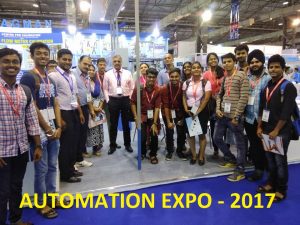 BEIS 2018 Batch, Industrial Visit at Thermal Power Plant Nasik on 28th February 2019.

TEIS Students Industrial Visit at Endress and Hauser Aurangabad.