2017-2018
Upcoming Workshop
2016-2017
 Department of  Electronics & Telecommunication  organized a two week   ISTE STTP in association with IIT Kharagpur  on "CMOS, Mixed signal and Radio Frequency VLSI Design"  from 30th Jan to 4th Feb, 2017 under NMEICT, MHRD ,Govt. of  India. Around 32 participants from various colleges attended the workshop.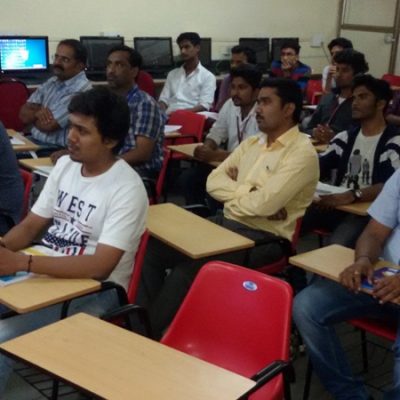 ARDUIOTICS-2017
Electronics & Telecommunication Student Association (ETSA) organized a  two day Workshop on "ARDUIOTICS" on 27th & 28th  January 2017, from 9:30am to 5:30 pm, for First year, Second year & Third year students of Electronics and Telecommunication. Mr. Nikhil Tari & Mr. Sumanyu Rao - students of BE-EXTC; were the speakers of the workshop. More than  60 students attended this workshop. 
Organized By: Prof. S.D Jadhav, Prof. /Rajashree B. Thakare & Prof. /Sonali Sahu  along with ETSA student's team  .